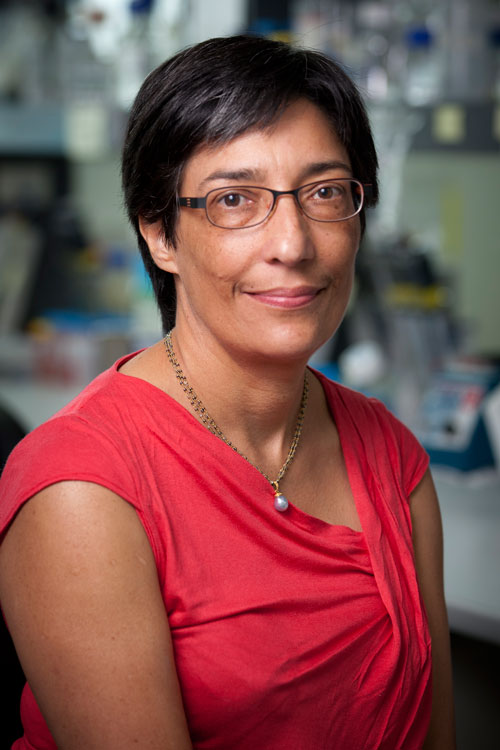 UniQuest, The University of Queensland's main research commercialisation company, announced that it has facilitated a strategic research collaboration agreement with Janssen-Cilag Pty Ltd in Australia, one of the Janssen pharmaceutical companies, to develop a promising treatment for a devastating immunological disease that affects millions of people around the world.
Under the agreement, Dendright Pty Ltd will receive an upfront seed grant to fund pre-clinical development of its treatment for rheumatoid arthritis (RA). Dendright remains wholly owned by UniQuest. No other terms of the deal were disclosed.
The seed grant will help Professor Ranjeny Thomas and her team at The University of Queensland Diamantina Institute pursue a new treatment for RA, which may also apply to other autoimmune diseases such as type 1 diabetes and multiple sclerosis.
In 2011, Professor Thomas was a plenary speaker at the prestigious American College of Rheumatology Conference in Chicago and a finalist in the Health category of the Australian Innovation Challenge Awards for her research towards a vaccine for RA.
RA is caused by immune system dysfunction and affects millions of people worldwide, destroying joints and causing cardiovascular complications that can reduce life spans by 10 years. Professor Thomas' innovation targets the underlying cause of the disease.
UniQuest Managing Director, David Henderson, said the Dendright and Janssen collaboration represents another exciting example of Australian university researchers and international industry leaders combining resources and scientific expertise towards finding a solution for a global health problem.
"UniQuest has worked closely with Professor Thomas to protect and package the value of the intellectual property surrounding her discoveries into a commercial opportunity with significant clinical and market potential," Mr Henderson said.
"The innovation has many developmental stages yet to pass before it might result in a therapeutic product on the market. However, this funding and relationship milestone will support further research and the product optimisation required to prepare it for clinical trials."
Dendright Pty Ltd was established in 2005 and assisted by grants from the Queensland Government's Innovation Start-up Scheme and the Australian Government's Biotechnology Innovation Fund so that Professor Thomas and her team could focus on finding a way for the body's own immune system to "silence" the cells that cause autoimmune diseases. Professor Thomas' research at The University of Queensland Diamantina Institute has also been supported by Arthritis Queensland, a peak community organisation.
Professor Thomas said the strategic research collaboration and seed grant from Janssen provided more than just financial backing to her team.
"We are delighted to be collaborating with Janssen. It means we can tap into their scientific expertise, which will add another dimension to our clinical research, to Dendright's product development program and to the knowledge we can impart to students working with us at the UQ Diamantina Institute," Professor Thomas said.
"It's rewarding on many levels to have an industry partner join us on this journey."
Media enquiries:
Leanne Wyvill: +61 7 3365 4037, 0409 767 199 or l.wyvill@uniquest.com.au
Caroline Davy: +61 7 3176 6623, 0431 658 934 or c.davy@uq.edu.au
 
About UniQuest Pty Limited www.uniquest.com.au.
Established by The University of Queensland in 1984, UniQuest is widely recognised as one of Australia's largest and most successful university commercialisation groups, benchmarking in the top tier of technology transfer worldwide. From an intellectual property portfolio of 1,500+ patents it has created over 60 companies, and since 2000 UniQuest and its start-ups have raised more than $400 million to take university technologies to market. Annual sales of products using UQ technology and licensed by UniQuest are running at $3 billion. UniQuest now commercialises innovations developed at The University of Queensland and its commercialisation partner institutions: the University of Wollongong, University of Technology Sydney, James Cook University, University of Tasmania, Mater Medical Research Institute, and Queensland Health. UniQuest also provides access to an expansive and exclusive network of independent academics to tailor a consulting or project R&D solution to meet the diverse needs of industry and government, facilitating some 500 consulting, expert opinion, testing, and contract research services each year. UniQuest is also a leading Australasian provider of international development assistance recognised for excellence in technical leadership, management and research. Working with agencies such as AusAID, NZAID, the Asian Development Bank and the World Bank, UniQuest has developed and implemented more than 400 projects in 46 countries throughout the Pacific, South-East Asia, the Indian sub-continent and Africa.
About Dendright Pty Ltd www.uniquest.com.au/portfolio/dendright-pty-ltd  
Dendright is a private Australian biotech company, based in Brisbane, Queensland, developing a platform vaccine technology based on dendritic cells to treat autoimmune diseases such as rheumatoid arthritis and type 1 diabetes. The technology aims to utilise the body's own immune system to "silence" the T cells that cause these severe chronic diseases. The technology may also be applicable to symptoms associated with allergy, transplantation, and graft rejection. The company's sole shareholder is UniQuest Pty Limited.
About the Dendright vaccine technology
Dendright's current research focuses on the autoimmune disease rheumatoid arthritis (RA), a systemic disorder that affects the synovial tissue of joints leading to cartilage and bone erosion and subsequent joint destruction.
Dendritic cells (DCs) play an important role in immune responses by processing and presenting antigen to naive T cells.  Dendright's research has shown that the ability of DCs to induce T cell activation or tolerance can be controlled by manipulation of NFkB/RelB function. Dendright is developing a novel liposome product for treating RA which encapsulates an NFkB inhibitor and antigen. Studies have demonstrated that these liposomes can be taken up by DCs and are able to prevent and suppress a previously primed immune response in animal models. Dendright's platform technology has application in the treatment of RA, arthritis and other diseases of the immune system where tolerance is broken, including autoimmune disease (e.g. type 1 diabetes, multiple sclerosis), allergy, transplantation and graft rejection. It targets the underlying cause of the disease, rather than the symptoms, potentially avoiding common side effects of existing immunosuppressant drug therapies, such as infection susceptibility. Patent applications are in National Phase entry in the US, Europe, Australia, Canada, Japan, China, and India.