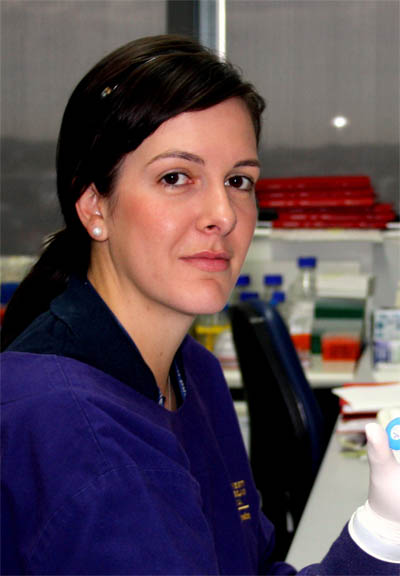 University of Queensland Diamantina Institute PhD Student Jana McCaskill has been announced as the recipient of the Best Student Award at the 9thHKU-Pasteur Virology course.
Jana was in Hong Kong on a travel fellowship to be a part of the two and a half week course along with 30 other students from across the globe, studying all areas of virology.
She attended an advanced course in zoonotic virology, studying all aspects of viruses which can be transmitted between animals and humans. There are approximately 175 emerging infectious diseases and 75% of these are zoonotic.
The course consisted of both practical and theory components and Jana fulfilled a three-part assessment, and at the conclusion of the course, was deemed the winner.
Her oral presentation encompassed a summary of the main points of one of the lectures given during the course. Jana also presented her work at a mock media conference on a controversial research topic, and the final component was an intense and impromptu examination on the concepts learnt throughout the course.  
Jana said it was a brilliant opportunity in her career and she is thrilled with the outcome. She will now travel to Paris on a sponsored trip from the Consulate General of France in Hong Kong and Macau, to be hosted for a week by the virology department at the Pasteur Institut.
"I am very honoured and excited to win this award. The HKU-Pasteur virology course was a phenomenal learning opportunity and I will treasure the friends and contacts I made during my time in Hong Kong."
"I can't wait to visit the Pasteur Institut in Paris. It will give me the chance to share and develop my research and will enable me to return to UQDI with new knowledge, experiences and collaborations."
The HKU-Pasteur Research Centre (HKU-PRC) is a joint laboratory created in 1999 as a long-term collaborative project in Hong Kong between Institut Pasteur and the University of Hong Kong (HKU).

The HKU-PRC conducts three world-renowned advanced courses per year on cell biology, virology and immunology.