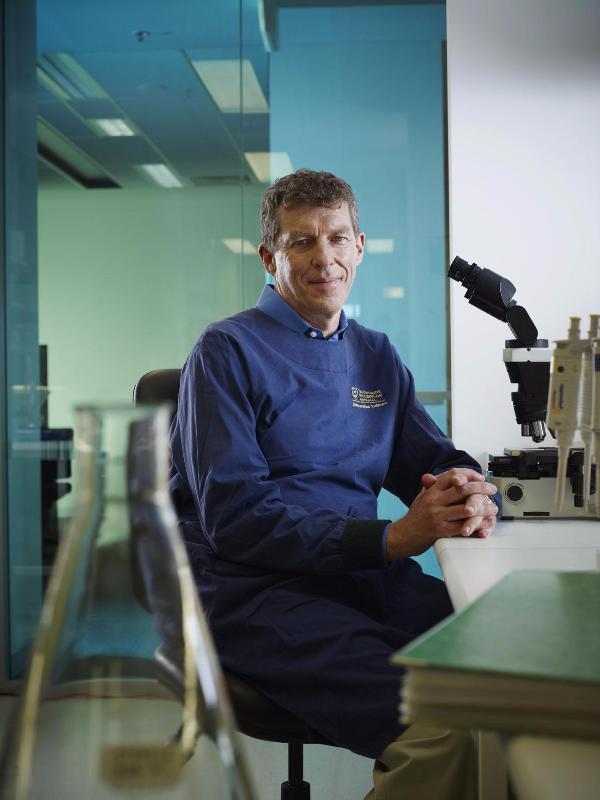 Researchers from The University of Queensland feature prominently in the newly formed Australian Academy of Health and Medical Sciences, launched this evening in Canberra.
UQ's Professor Ian Frazer is president, and UQ Deputy Vice-Chancellor (Research) Professor Robyn Ward  is an executive member. Tonight nine UQ researchers joined them as new fellows.
The academy brought together the nation's leading minds in health and medicine, Professor Frazer said.
It would provide independent advice to government, industry and the community on issues relating to evidence-based medical practice and research in Australia.
The UQ fellows are:
Professor Frazer said Australian health and medical science was among the best in the world.
"The Academy will assist in mentoring the next generation of researchers to ensure we remain at the forefront of evidence-based medical practice.
"Academy fellows have mapped the genetic basis of epilepsy, provided a treatment that has the potential to stop rheumatoid arthritis in its tracks, developed a vaccine to prevent cervical cancer, made significant advances in the management of obesity in children, and ensured better outcomes for patients in intensive care units.  
"The Academy looks forward to working with the other Australian learned academies, government and industry to guide the optimal development of our health care system for future generations."
Federal Health Minister Sussan Ley said the academy's establishment would build on Australia's world-leading medical research sector.
"The Australian Academy of Health and Medical Sciences will draw on a significant breadth of knowledge to provide government with advice on health priorities where medical research can and should make a difference," Ms Ley said.
"Australia's research sector continues to produce the knowledge, techniques and products that save lives and improve quality of life both today and for years to come."
Ms Ley said the academy aimed to mentor the next generation of health and medical science researchers and provide a forum for discussion on medical research progress, with an emphasis on translation of research into practice.
Media: UQDI Communications Manager Kate Templeman 
+61 7 3443 7027 or 0409 916 801, k.templeman@uq.edu.au