Skin cancer experts are warning Australians not to lose focus on the importance of prevention and early detection, despite exciting advancements in treatments.
The World Congress of Melanoma in Brisbane this week is being convened by University of Queensland Professors H. Peter Soyer and Mark Smithers and Cancer Council Queensland and University of Southern Queensland's Professor Jeff Dunn.
In a Medical Journal of Australia editorial, they reminded clinicians and patients that while research was important, early detection was the key to improving melanoma outcomes.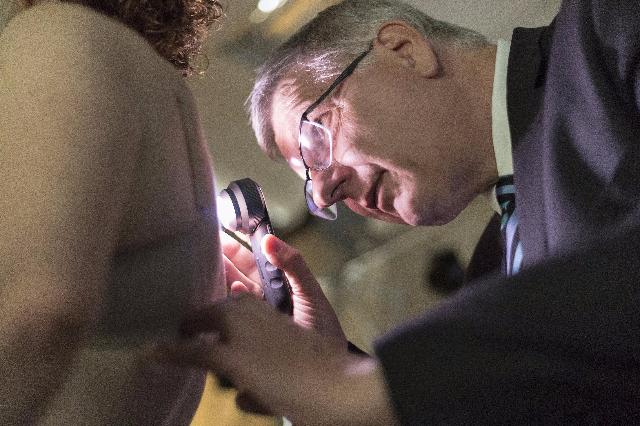 "Along with public campaigns for prevention and early diagnosis, we need to explore new ways to identify and track individuals at high risk of developing melanoma," Professor Soyer said.
"Once we've identified those at highest risk through genetic and environmental factors, we can use imaging technology and artificial intelligence to create precise and personalised early detection tools."
Professor Soyer said the future of skin cancer prevention would focus on technology-driven care.
He has recently been awarded a Medical Research Future Fund (MRFF) Practitioner Fellowship of $577,188 to develop a personalised screening program for people with a high-risk of developing melanoma.
"This approach would involve innovative surveillance using total body imaging and cognitive computing, Professor Soyer said.
"Cutting-edge imaging technology to generate a digital 3D model of an individual's skin allows for easy tracking and monitoring of lesions over time, and will minimise unnecessary excisions.
"This technology is ideally suited to telehealth implementation, which along with current models, will allow more equitable access to specialist care for regional and remote populations."
More than 1500 registrants from 65 countries will take part in the 9th World Melanoma Congress this week, to discuss the latest developments in melanoma diagnosis, treatment and research.
The editorial was published in the MJA.
Media: Professor Peter Soyer, p.soyer@uq.edu.au, +61 7 3443 8017; UQ Communications, Kim Lyell, k.lyell@uq.edu.au, +61 427 530647.