Students from Woodridge State High School in the south west of Brisbane have had the opportunity to take part in medical research in a unique University of Queensland program.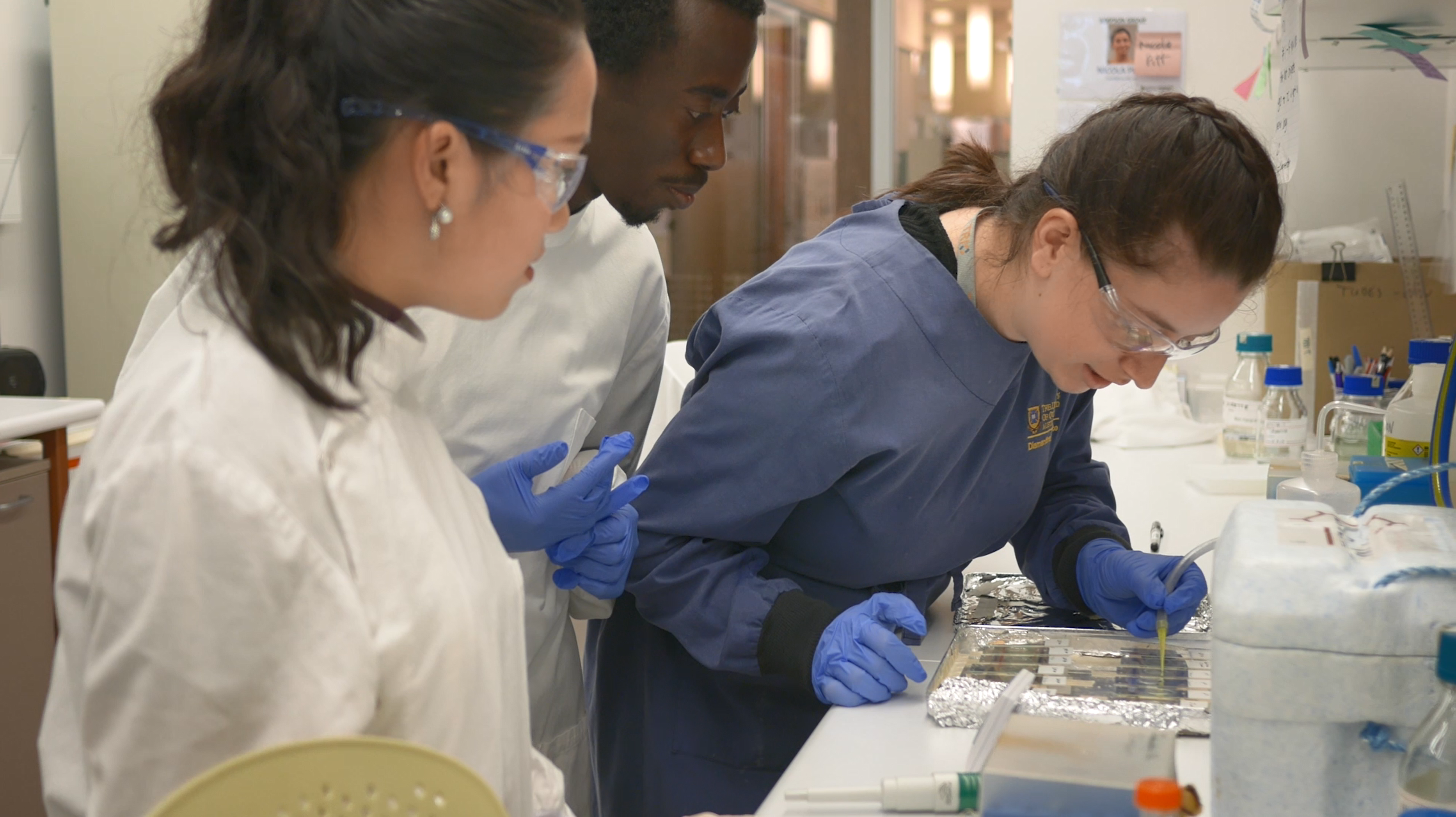 UQ Diamantina Institute (UQDI) researcher Dr Fiona Simpson said the program aimed to encourage students from low socio-economic or disadvantaged backgrounds to study science.
"Our main aim is to show these students that science is for everyone, no matter their background," Dr Simpson said.
"We aim to show them that intelligence, bright ideas and hard work are essential, and that neither gender, race nor religion change your scientific abilities.
"We have countless nationalities working here and many different languages and cultures, and a world-changing idea could come from anyone."
Woodridge SHS Head of Science Susannah McLaughlin said students found the experience invaluable.
"The students are amazed by their experiences. They can't believe they are working alongside researchers, assisting them with real life research projects," she said.
"It's a very multicultural institute and seeing that makes them feel confident that if they continue to work hard, they have every opportunity to be successful.
"If they've been uncertain about their abilities or how to access a pathway into health and medicine, then this experience confirms for them that they are up to the challenge."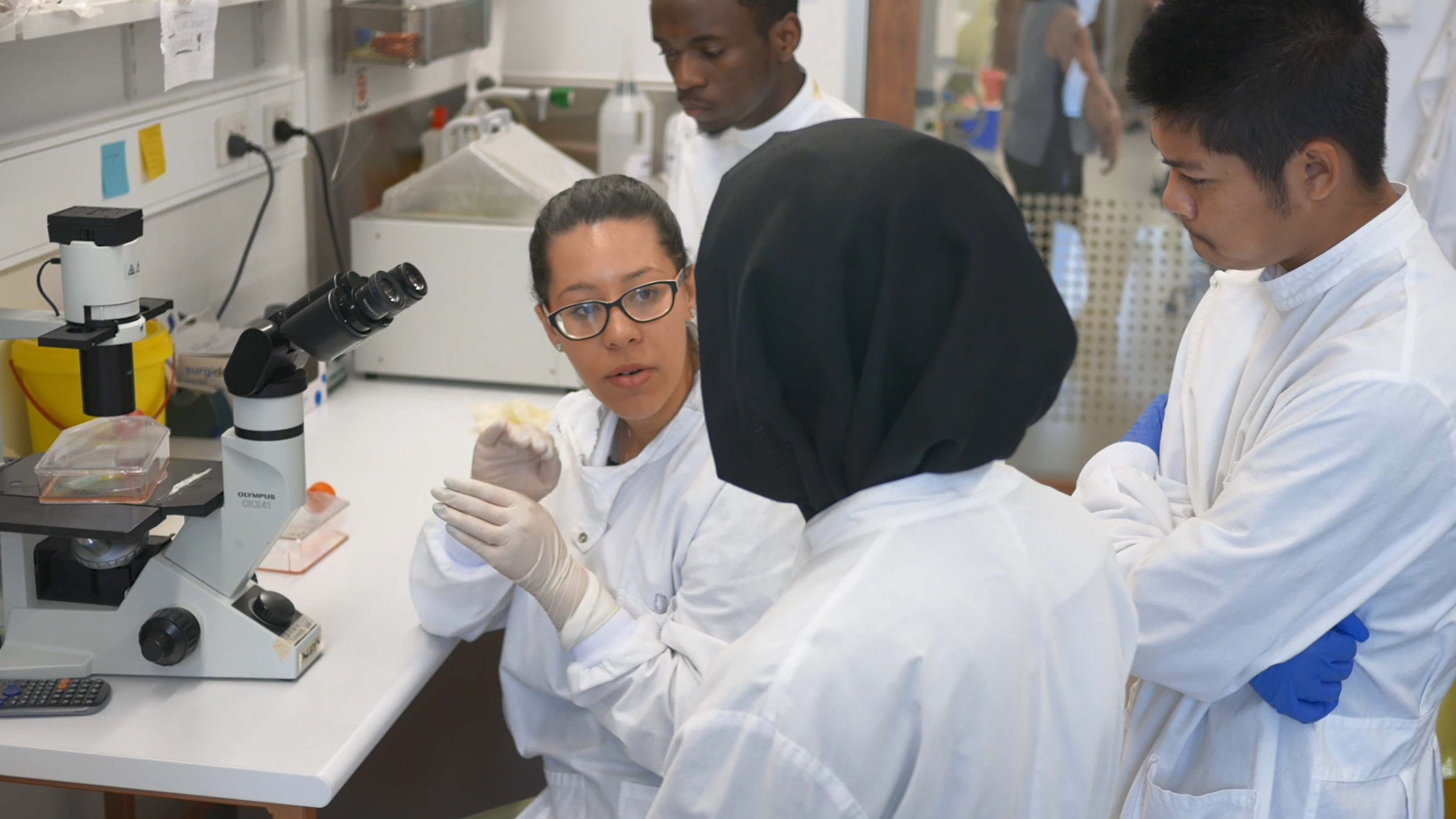 Dr Simpson said the partnership between UQ and Woodridge SHS aimed to foster an interest in STEM (Science, Technology, Engineering and Maths) fields and encourage students to enrol in tertiary education.
"We hope this program helps these bright, determined students feel that they belong among us and that they are comfortable in joining our scientific and medical endeavours."
Six students from Years 11 and 12 have been selected to take part in this year's program at UQDI's laboratories at the Translational Research Institute, including three scholarship recipients who each received $500 towards their studies.
More than 30 students from Woodridge State High School have taken part in the program since its inception in 2013. 
Media: Fiona Simpson, f.simpson@uq.edu.au, 0422 721 656: Sam Benger s.benger@uq.edu.au, +61 7 3365 5118.