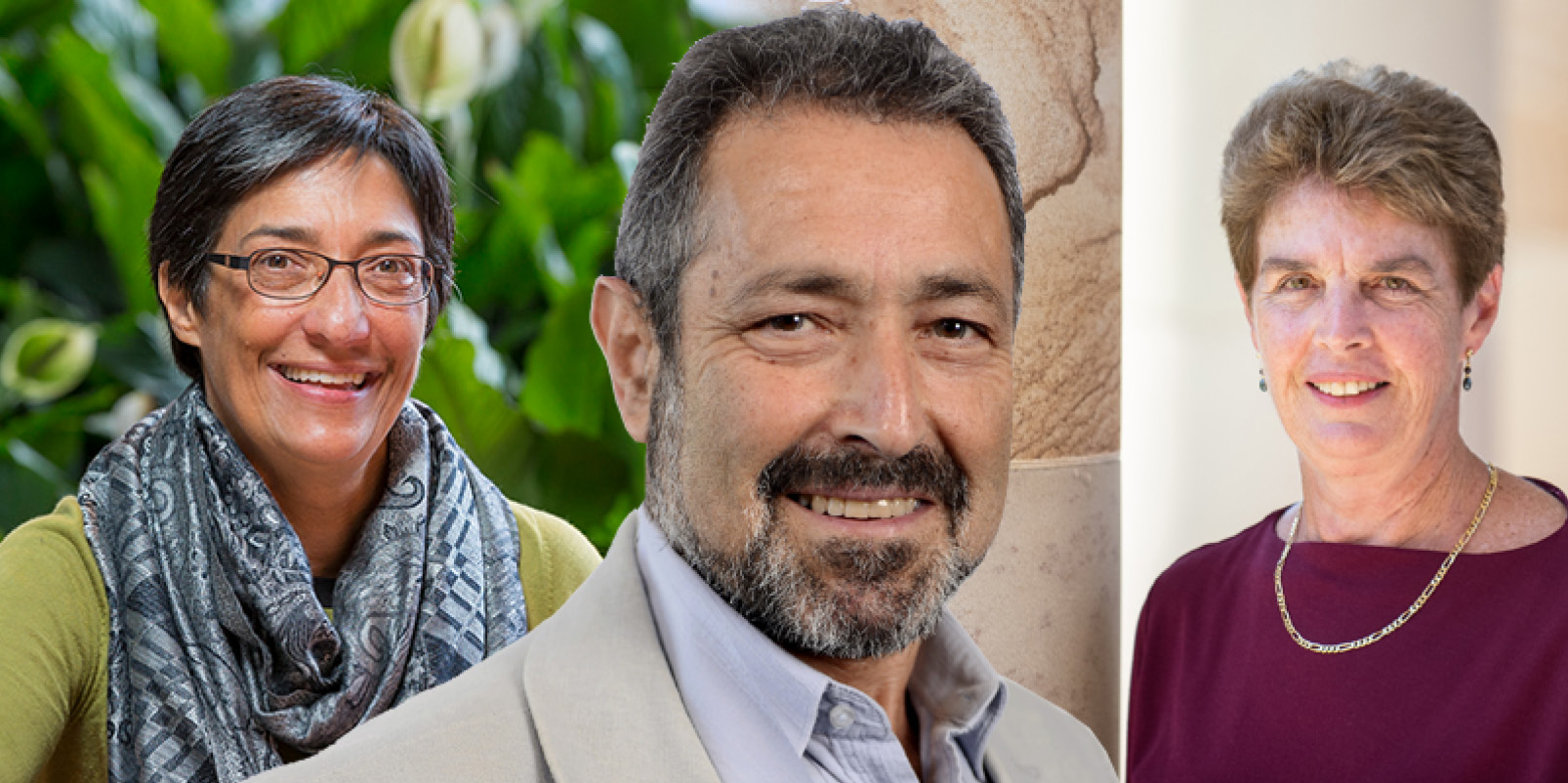 Faculty of Medicine Professors Kaye Basford, Ranjeny Thomas and Jeffrey Lipman have been recognised in the 2020 Queen's Birthday Awards.
Professor Basford has been appointed a Member of the Order of Australia (AM) for her significant service to tertiary education, biomedical sciences and scientific academies.
Head of School of Biomedical Sciences, Professor Basford is one of Australia's leading statisticians and biometricians, applying her statistical methods to plant genetics.
Her cutting edge research has created a connection between applied statistics and quantitative genetics, and her extensive publications have provided in-depth analysis and interpretation of multi-way data obtained from large-scale breeding experiments, particularly in genotype by environment interaction.   
Among her many achievements, Professor Basford co-authored the book Mixture Models: Inference and Applications to Clustering (Marcel Dekker, 1988) with Professor Geoffrey McLachlan, and wrote Graphical Analysis of Multiresponse Data: Illustrated with a Plant Breeding Trial (Chapman & Hall / CRC, "1999" "with Professor John Tukey").
Arthritis Queensland Professor of Rheumatology at UQ, Professor Thomas has been awarded a Member of the Order of Australia (AM) for significant service to medical education and research, and rheumatology.
Through her research in the pathogenesis of autoimmune disease and restoration of immune tolerance, Professor Thomas developed dendritic cell-based antigen-specific immunotherapy in the first proof-of-concept trial in Rheumatoid Arthritis (RA). She also developed a liposome immunotherapy product, known as DEN181, targeting dendritic cells to induce antigen-specific tolerance.
Professor Lipman has received a Member of the Order of Australia (AM) for his significant service to medicine, anaesthesiology and critical care, and education.
Conjoint Association Professor with the Royal Brisbane Clinical School, Professor Lipman is a Senior Staff Specialist in the Department of Intensive Care Medicine at Queensland's largest teaching and research hospital, the Royal Brisbane and Women's Hospital, and Executive Director of the Burns, Trauma and Critical Care Research Centre.
His research into antibiotic dosing has changed worldwide antibiotic prescribing habits for critically ill patients and garnered him international recognition as an expert in the field after receiving an MD for pharmacokinetics of antibiotic dosage in 2006.
Faculty Executive Dean, Professor Geoff McColl said the well-deserved honours recognised significant contributions made by each of these health leaders through their life-long dedication and work to advance medicine and improve the well-being of others.
"It is an honour to have such well respected leaders in their field working with The University of Queensland to create positive change," Professor McColl said. 
Media: Faculty of Medicine Communications, med.media@uq.edu.au, +61 7 3365 5133,
+61 436 368 746.