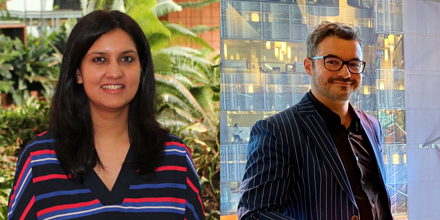 University of Queensland Medicine researchers Associate Professor Sumaira Hasnain and Dr Fernando Fonseca Guimaraes have been recognised with 2020 Young Tall Poppy Science Awards for their work tackling diseases burdening Australia's healthcare system.
The two researchers received the prestigious annual award which celebrates outstanding young scientists who demonstrate excellence in both research and science communication.
Associate Professor Hasnain is the first person to describe that cytokines, proteins that help cells communicate with one another, can be manipulated to alleviate chronic inflammation associated with diabetes, which affects one in 20 Australians, and bowel disease, which affects one in 250.
Now she's devising new immunotherapy treatments that use cytokines to help aid recovery following these debilitating diseases, and says it could have implications for other diseases and infections.
"My goal is to produce a treatment that can generate appropriate immune responses, and stop inflammation becoming chronic in the first place," Associate Professor Hasnain said.
"This will revolutionise the way we treat people, how long they spend in hospital, and ultimately improve their quality of life.
"I'm very humbled that my work has been recognised by the Australian science community, and I'm looking forward to seeing my research advance further."
Dr Guimaraes has developed immunotherapy drugs that enhance NK cells to have 'super killer' strength to fight metastasis, which remains the leading cause of cancer-related death in Australia, particularly melanoma.
His discovery follows the identification and translation of the role of natural killer (NK) cells to develop novel immunotherapy approaches for different cancers and diseases.
Dr Guimaraes has developed a screening strategy to identify which patients would benefit most from immunotherapy treatment.
"I hope to find a "breakthrough" in immunotherapy, which will lead to trials within the next five years, and ultimately a cure for metastatic cancer," he said.
"It's an honour to receive this award, and I am grateful to everyone who has helped me in my research across the years," Dr Guimaraes said.
Associate Professor Hasnain and Dr Guimaraes received their awards at a ceremony in Brisbane last night.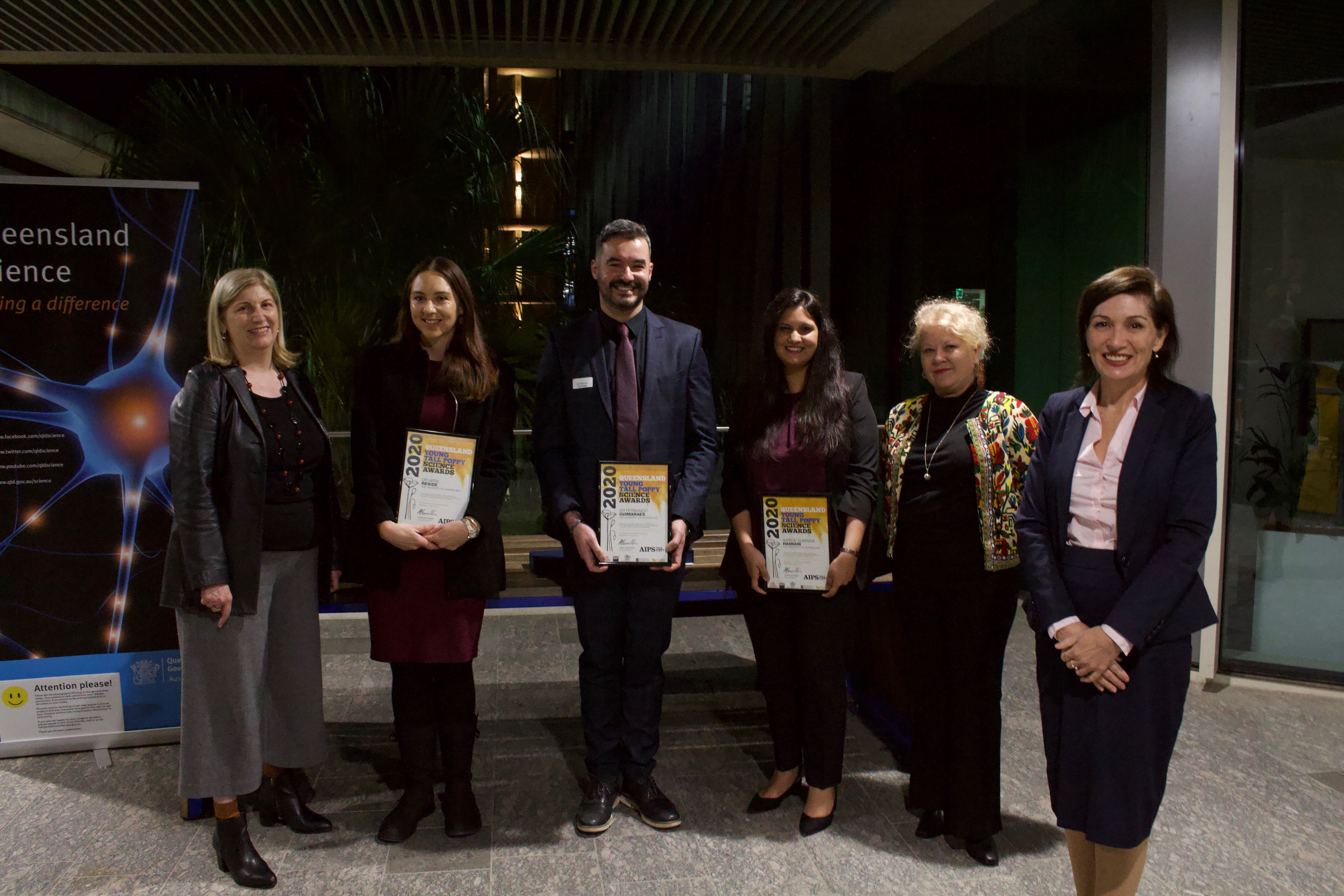 Watch Dr Guimaraes' presentation about his research:
Media: Associate Professor Sumaira Hasnain, sumaira.hasnain@mater.uq.edu.au, Dr Fernando Fonseca Guimaraes, f.guimaraes@uq.edu.au; Faculty of Medicine Communications, med.media@uq.edu.au, +61 7 3365 5118, +61 436 368 746.