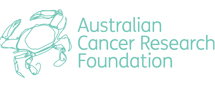 The University of Queensland Diamantina Institute has secured a $2 million grant from the Australian Cancer Research Foundation for a new cancer treatment centre in Brisbane.
The agreement between ACRF and UQDI for the Diamantina Individualised Oncology Care Centre (DIOCC) will mean improved research opportunities and outcomes for cancer patients.
The centre will be based at the Princess Alexandra Hospital and the Translational Research Institute.
DIOCC will provide an innovative, world-leading program of near-patient cancer research using state-of-the-art technology — encompassing genomics, proteomics and metabolomics.
ACRF chairman Mr Tom Dery said the centre would develop and fast-track treatment approaches for use in clinical practice.
"The future of cancer prevention and treatments depends on Australia's best researchers having access to the most cutting-edge resources and technologies," Mr Dery said.
"The Australian Cancer Research Foundation is very proud to make these important facilities available to Queensland's world-class cancer scientists - helping them to speed up important cancer research discoveries."
The centre will allow clinician-researchers to translate scientific discoveries into treatments that will advance the fight against cancers such as skin, breast, leukaemia and lymphoma.
Cancer screening and analysis at the new centre aims to develop targeted treatments for individual patients.
Professor Max Lu, Deputy Vice-Chancellor (Research), said the new centre would mean improved facilities and opportunities for UQ researchers and in turn, their patients.
"We are excited about the new comprehensive cancer centre and the potential research outcomes that will come to fruition from this exceptional facility," Professor Lu said.
An advantage of UQDI's location within TRI and on the Princess Alexandra Hospital campus is that the DIOCC will combine both laboratory-based studies with clinical studies and trials.
"This centre will allow us to research methods using DNA sequencing and other tools to personalise medicine for cancer patients, to pursue the root causes of skin and blood cancers, and to optimise chemotherapy treatment programs," said Professor Matt Brown, UQDI director. 
"It will be a huge boost for cancer care at Princess Alexandra Hospital, and the discoveries it enables should make a difference to cancer management worldwide."
Professor Brown said the new centre would help attract cancer researchers to UQDI and PAH, providing the building blocks of a much larger cancer research program in the future.
ACRF previously has made generous contributions to UQDI through the $4 million ACRF Comprehensive Cancer Genomics facility which enables researchers to study the causes of cancer, including identifying inherited risk factors and genetic mutations, and how these cause the disease.
The new centre will be officially opened next year.
Contact:  Caroline Davy, UQDI Communications, ph +61 7 3443 7027, c.davy@uq.edu.au