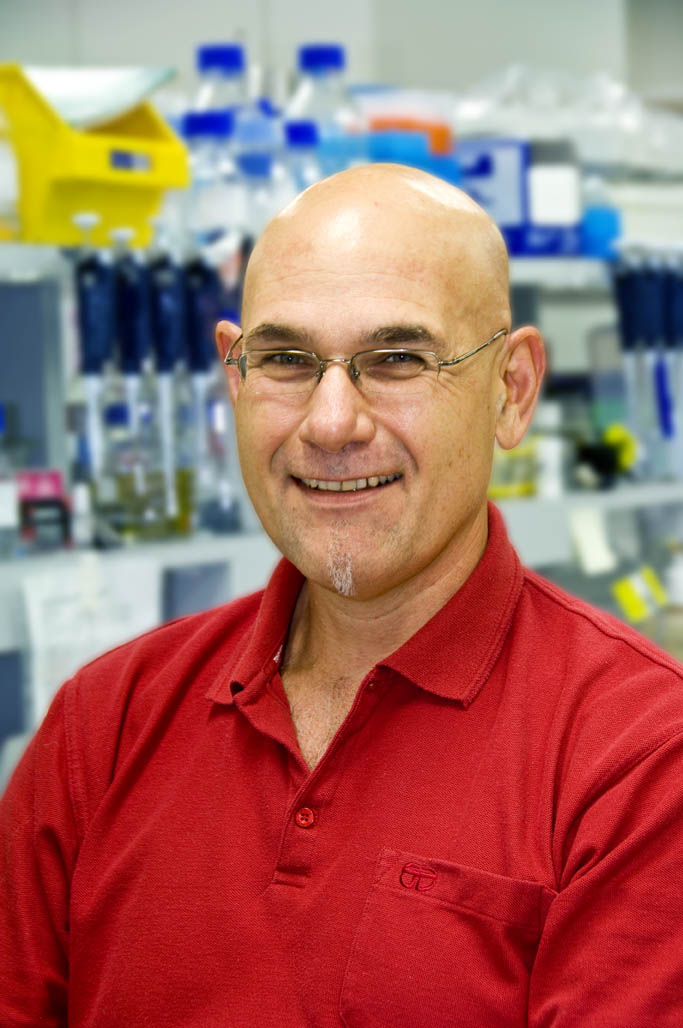 Associate Professor Brian Gabrielli of The University of Queensland Diamantina Institute (UQDI) has recently won a grant from the Scottish-based charity, the Worldwide Cancer Research (formerly known as Association for International Cancer Research, AICR), to contribute towards one of the most common cancers in Australia – melanoma.
The grant will allow Associate Professor Gabrielli and his team, in collaboration with Professor Rick Sturm (Institute for Molecular Bioscience, The University of Queensland) and Professor Nick Hayward (Queensland Institute of Medical Research), to analyse mutations that occur infrequently. These mutations are being identified by projects studying the melanoma genome sequence.
At present, only a small number of relatively common gene mutations are being investigated in the disease.  Associate Professor Gabrielli, in collaboration with Professor Tom Gonda from UQDI, has developed the ARVEC high throughput functional genomics platform to study the cellular function of thousands of genes and gene mutations. 
The Arrayed RetroViral Expression Cloning (ARVEC) facility is a unique resource, which globally only MIT (Massachusetts Institute of Technology) also can claim home to.
Associate Professor Gabrielli feels strongly about the importance of cancer research, particularly in Australia.
"Cancer is a difficult disease to treat, as it is essentially your own cells going badly wrong.  The problem has always been a question of, how do we destroy the cancer without severely affecting the patient?  The molecular changes responsible for converting a normal cell into a malignant cancer also offer the opportunity to specifically target and destroy the cancer with potentially minimal effects on the patient," he says. 
"This challenge and opportunity is what drives me as a cancer researcher."    
The funding provided by Worldwide Cancer Research will support the identification of gene mutations that are directly involved in the development of melanoma, which would not be possible without this innovative approach.  The outcome may lead to identification of previously unsuspected pathways contributing to melanoma development, which will hopefully provide new opportunities for prevention, diagnosis or treatment of this disease.  It will also show the usefulness of this approach in identifying low frequency mutations that contribute to various other forms of cancer. 
Associate Professor Gabrielli believes Worldwide Cancer Research has a great track record of supporting this type of cutting-edge research. 
"The commitment by Worldwide Cancer Research to fund such innovative and critically important research, especially in the basic and translational areas, is the foundation for many of the breakthroughs in understanding and developing novel treatments of cancer."
"Worldwide Cancer Research is encouraging and supporting the innovative thinking and research that will lead to improved prevention, diagnosis and treatment of cancer. I am very pleased to have received this grant."