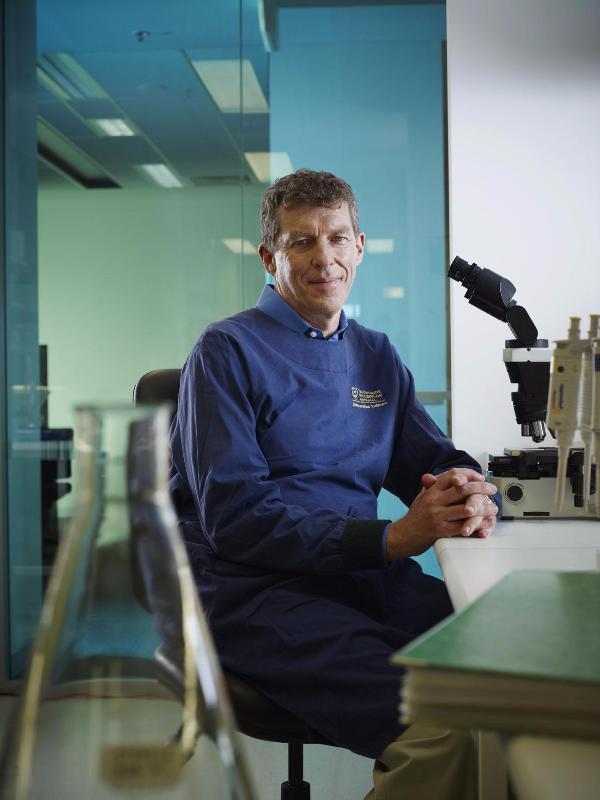 Leading science innovator Professor Ian Frazer has been recognised in the Queen's Birthday Honours List this year.
Professor Frazer is one of eight Australians to be presented with a Companion of the Order of Australia. The award represents achievement and merit of the highest degree in service to Australia or humanity at large.
Professor Frazer said of the award, "I am privileged to be made a Companion of the Order of Australia today. This honour provides the opportunity to acknowledge the work of all medical researchers throughout Australia, especially those who I will work beside in the new Translational Research Institute in Brisbane.
"My own research continues to be focussed on prevention of cancer, both through effective delivery of the existing vaccines to help prevent virus associated cancers, and through development of new immunotherapies for skin and other cancers."
Professor Frazer is heading up the Translational Research Institute (TRI), which is destined to be one of the largest medical research institutes in the southern hemisphere.
"TRI will provide the ideal environment for medical researchers to deliver the benefits of the exciting new research technologies that have become available. These will enable us to understand better why people get sick, and how we can prevent and treat chronic health problems including diabetes, kidney and liver disease, arthritis, and cancer.
"With the support of the Australian community, our medical researchers can continue through their work to improve the health of Australians and of people worldwide," he said.
The Institute brings together four eminent research partners, The University of Queensland's Diamantina Institute, School of Medicine at Princess Alexandra Hospital, Queensland University of Technology's Institute of Health and Biomedical Innovation, Mater Medical Research Institute and the Princess Alexandra Hospital's Centres for Health Research.