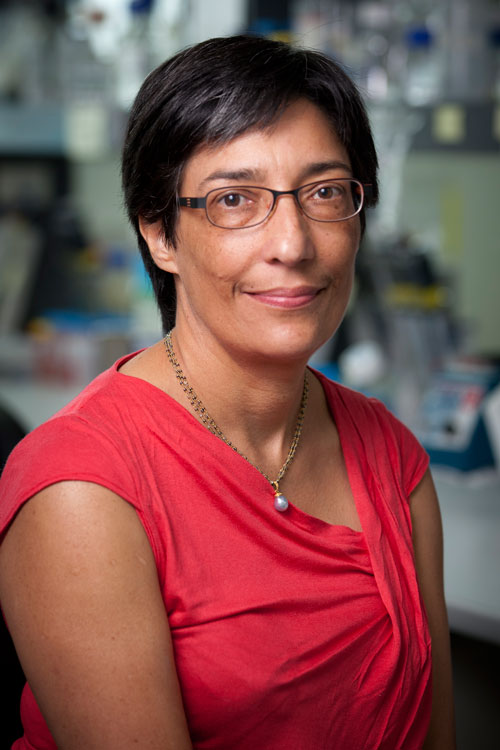 Professor Ranjeny Thomas has been named a finalist in one of Australia's longest running and most prestigious medical research awards: the GlaxoSmithKline Awards for Research Excellence. This year's winner will join a list of alumni winners that includes many of the country's most respected scientists.
Now in its 32nd year, a record number of 50 nominations were submitted for the 2012 GSK ARE awards which includes an $80,000 research grant.
Professor Thomas was named a finalist for her revolutionary approach to treating Rheumatoid Arthritis, a disease affecting more than 400,000 Australians.
"It's very exciting to be nominated as a finalist in the GSK awards among such a prestigious group of colleagues, who have all done amazing things." Professor Ranjeny Thomas said of the announcement.
Professor Thomas nomination will be further judged by an independent panel of ARE alumni and other leading Australian researchers. The 2012 recipient of this prestigious award will be announced on Tuesday 11 September at an event at the Melbourne Museum.
Renowned Australian virologist and winner of the 1982 ARE, Professor Ian Gust AO, will speak at the celebratory event, sharing insight into the role of serendipity in the development of the Hepatitis A vaccine and his thoughts on the importance of Australia's continued support for medical research.  
"While in my time the technology available and the approach to research was very different, what hasn't changed is the value of this award in advancing research programs and the professional respect it brings," says Professor Gust.
GSK Australia Medical Director Dr Andrew Yeates said the calibre of this year's finalists demonstrates the significant global contribution Australia makes to the advancement of health and medical research. 
"These finalists have dedicated their careers to pioneering vital research and innovation to improve human health. Their work has furthered crucial fields of study and has the potential to have widespread health, social and economic benefits, while contributing to the work of clinicians and scientists globally," Dr Yeates said.  
"The breadth and diversity of their research is exceptional. It is also wonderful to see finalists based right across Australian states and from a broad range of our top research institutes."
Professor Mark Kendall, from the Australian Institute for Bioengineering and Nanotechnology was also nominated for developing a needle-free vaccination system which could make treatments for diseases like malaria and influenza more affordable and available to global communities.

GSK Award for Research Excellence is one of the most prestigious awards available to the Australian research community. Now in its 32nd year Award, and the accompanying grant of $80,000, recognises outstanding achievements in medical research and facilitates career development. For more information please visit www.gsk.com.au/research.
GlaxoSmithKline is a global research-based pharmaceutical and healthcare company with a mission to improve the quality of human life. In Australia we have delivered the highest quality medicines, vaccines and over-the-counter healthcare products since 1886. We contribute to Australia's economy through new approaches to agriculture and manufacturing, and by investing in local research and development. For more information visit www.gsk.com.au
Professor Ian Gust AO is the Chair of the Bio 21 Cluster, the Victorian Biotechnology Advisory Council and the Therapeutic Innovation Australian's Stem Cell and Gene Therapy Committees. He is also a Professorial Fellow in the Department of Microbiology and Immunology at the University of Melbourne. Professor Gust was a recipient of the GSK Award for Research Excellence in 1982 for his revolutionary work that broke new ground 30 years ago in the development of the Hepatitis A vaccine.