University of Queensland research that could lead to new drug treatments for the debilitating arthritis ankylosing spondylitis (AS) has received a prestigious national award.
Four UQ Faculty of Medicine researchers were acknowledged at the National Health and Medical Research Council (NHMRC) Research awards in Canberra, including Professor David Evans who received the Marshall and Warren Award.
Deputy Vice-Chancellor (Research) Professor Robyn Ward said the award recognises a project which is highly innovative and potentially transformative.
"Each review panel assessing NHMRC project grant applications put forward one nomination, and the NHMRC Research Committee selects one winner," Professor Ward said.
"When you consider the number of project grant applications, it is a remarkable achievement to be singled out by the NHMRC in this way.
"Professor Evans's project embodies what UQ's research is about – making a difference to health outcomes."
There is no known cure for AS, a type of inflammatory arthritis which leads to reduced quality of life and lifespan.
Professor Evans, Head of Genomics at UQ's Diamantina Institute, said there are currently no treatments that have been shown to prevent the gradual fusing of spinal joints that occurs in many people with the disease.
"Our project three-year involves finding combinations of genes that are related to levels of blood-based biomarkers, and then seeing whether these genes are also related to risk of ankylosing spondylitis," Professor Evans said.
"If treatments were available to modify the levels of these causal biomarkers, then at least in theory the symptoms of AS could be treated, or perhaps even the disease itself prevented."
Professor Evans developed the method on which the grant is based in 2013, which enables researchers to assess tens of thousands of biomarkers simultaneously, from publicly available genetic studies.
"The really exciting thing is that this framework can be applied to any disease using publicly available data that is out there on the internet."
"More and more pharmaceutical companies are incorporating this type of genetic assessment into their development pipelines as a key predictor of whether an experimental drug is worth pursuing."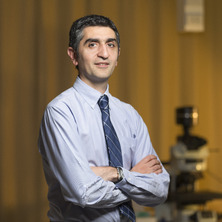 Another Faculty of Medicine researcher, Associate Professor Kiarash Khosrotehrani, was presented with the award for being the top-ranked applicant in the Clinical—Level 2 category of the NHMRC's Career Development Fellowship.
Dr Khosrotehrani leads the experimental dermatology group at UQDI, and his research focuses on tissue regeneration and skin cancer.
"In particular we are looking at stem cell mobilisation in response to injury with a view to improving treatments of skin wounds and preventing skin cancer," Dr Khosrotehrani said.
"Skin cancer is basically an injury to skin tissues and we are working to better understand the repair mechanism to help us design better treatments for patients."
Dr Khosrotehrani is also the deputy director of the Australian Skin and Skin Cancer (ASSC) Research Centre in Brisbane and practices at the Princess Alexandra Hospital.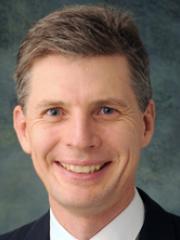 Infectious diseases expert Professor David Paterson from the UQ Centre for Clinical Research received the Practitioner Fellowship award, given to the highest ranked applicant in the NHMRC scheme.
His research focuses on the molecular and clinical epidemiology of infections with antibiotic resistant organisms
Joshua Li from UQ's School of Biomedical Sciences was presented with the 2017 NHMRC Science to Art Award, for an image entitled 'Biological hardwiring', of neurons in the developing visual system of a fruit fly.
Media: Kim Lyell, k.lyell@uq.edu.au, 0427 530647.