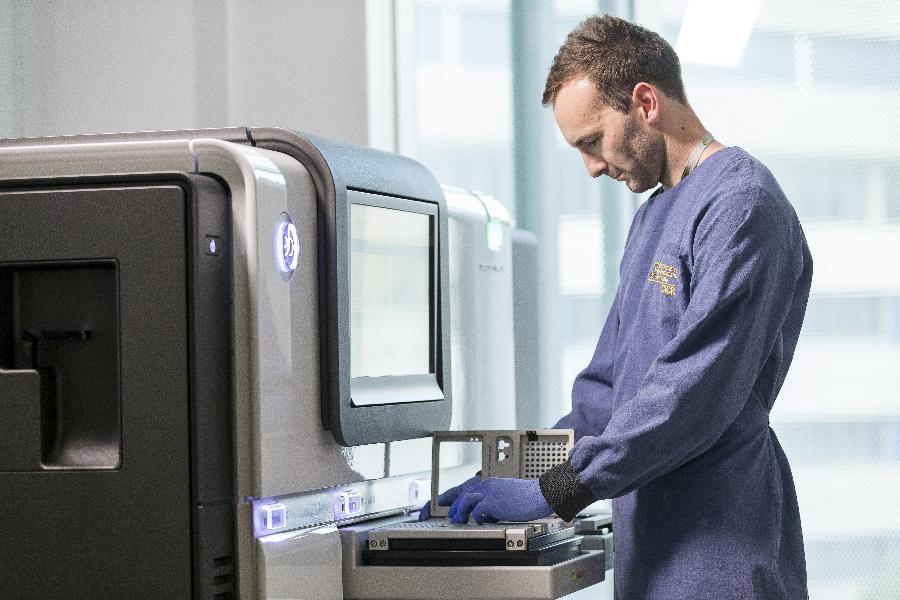 Genetic research will be in the spotlight next week when the most advanced genome sequencing facility in the Southern Hemisphere opens its doors to the public.
A free public forum at The University of Queensland Diamantina Institute (UQDI) on Monday, 1 September will feature speakers highlighting medical, legal and ethical implications of advances in genome sequencing.
Advances in genome sequencing allow health practitioners to better understand the genetic causes of many common human diseases.
UQDI Director Professor Matthew Brown said the forum would be an excellent opportunity for members of the public to speak with genomics experts and learn more about genetic research being undertaken in Brisbane.
"We're keen to communicate the rapid advances being made in genomic research and the opportunities that genome sequencing presents for tailoring medical treatment to suit individuals," he said.
"This is a great opportunity to showcase the work of the UQ Centre for Clinical Genomics and help people understand how research conducted right here in Brisbane will benefit us all."
Professor Brown said Health Minister Mr Lawrence Springborg would discuss the government's commitment to genome sequencing research and ethics at the event.
"We're excited that Minister Springborg can attend the forum to talk about why advances in genome sequencing present both opportunities and challenges for government, as well as for researchers and individuals," he said.
"With genome sequencing now more affordable than ever, we envisage that it will bring major benefits for patients with cancer and also in rare and common inherited conditions.
"As researchers uncover more about the human genome and its applications in medical practice, it's clear that a robust ethical framework will be needed to guide clinical practice and research."
UQDI is partnered with the Translational Research Institute (TRI) – Australia's most comprehensive research and biopharmaceutical facility.
The event will be held in the auditorium at TRI on the PA Hospital Campus at Woolloongabba at 6pm, Monday 1 September.
Media: UQDI Communications and Marketing Manager Kate Templeman, +617 3443 7027, 0409 916 801, k.templeman@uq.edu.au.