Cervical cancer vaccine co-inventor Professor Ian Frazer AC will stand beside Presidents and Princesses at the Union for International Cancer Control (UICC) awards in Kazakhstan later this month.

The University of Queensland researcher has been nominated for the prestigious Outstanding Contribution to Cancer Control Award, alongside the Presidents of Zambia and Uruguay.
HRH Princess of Jordan and UICC president Dina Mired said each of the three finalists took a unique stand in the fight against cancer.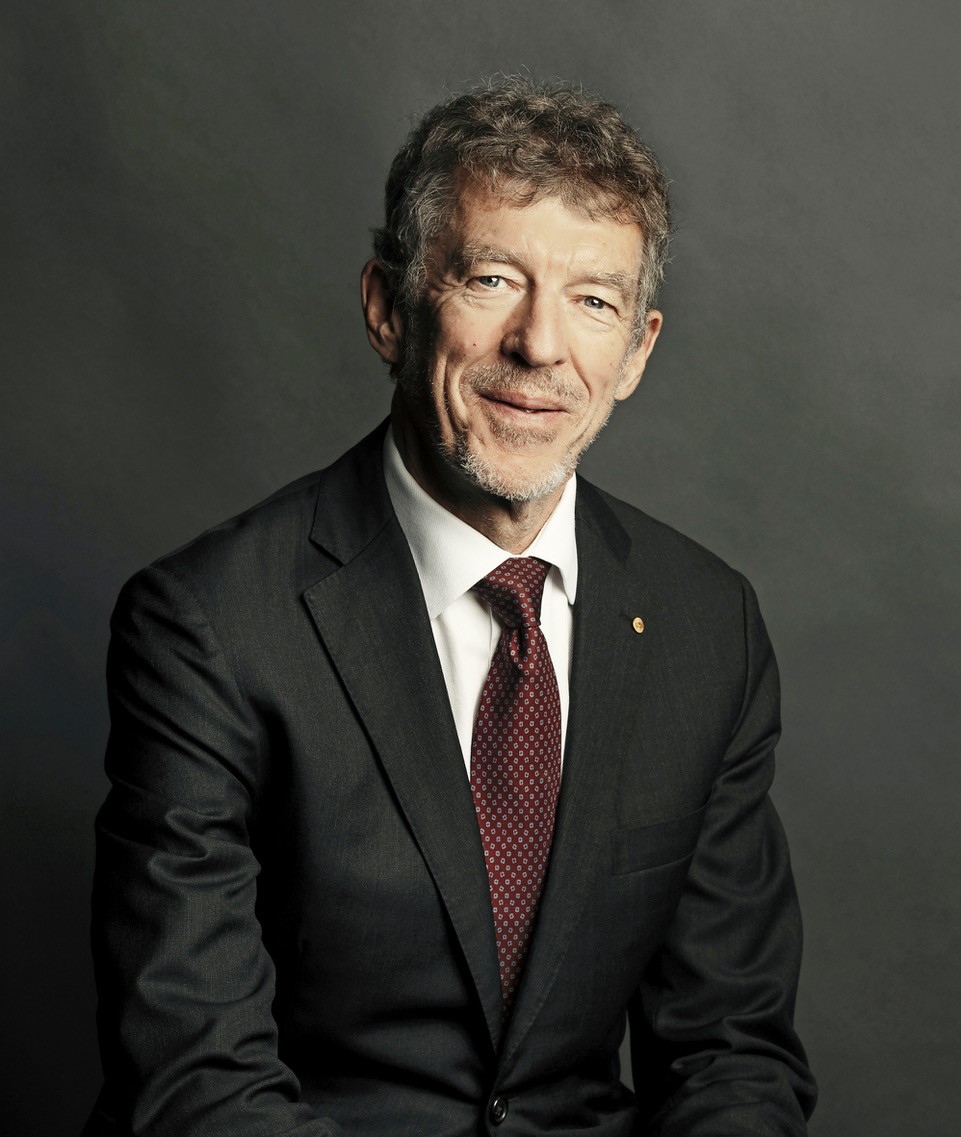 "We received many excellent nominations from around the world," Princess Dina said.
"It is impressive to see that the cancer community includes such dedicated and forward-thinking people who are willing and able to take the fight against cancer to the next level.
"Our three shortlisted nominees have distinguished themselves through true excellence in this field, and their work has had a positive impact on millions of people worldwide."
Professor Frazer's pioneering work with the late Professor Jian Zhou created the technology behind the human papillomavirus vaccine, a critical step in the ongoing battle to eradicate cervical cancer.
The other nominees are the President of Uruguay, Dr Tabaré Vázquez and the President of Zambia, Edgar Chagwa Lungu.
Dr Vázquez has transformed Uruguay's healthcare system to achieve universal health coverage.
He also pushed to end smoking at both the regional and international levels.
Mr Lungu has been reforming his country's national health system, placing greater emphasis on primary health care in order to achieve universal health coverage.
He has ensured the health sector has the resources it needs to speed up implementation of Zambia's national cancer strategy.
The three finalists were chosen from a pool of 28 candidates by the UICC Board.
This inaugural award recognises and celebrates the outstanding work of individuals whose efforts have contributed to advancing cancer care and control.
The winner will be announced at a special ceremony on 15 October at the World Cancer Leaders' Summit in Nur-Sultan, Kazakhstan.
Media: Faculty of Medicine Communications, med.media@uq.edu.au, +61 7 3365 5118, +61 436 368 746.